---

KGen '98
by Steve Snake

---
F.Y.I.
Ports:
MS-DOS
Language:
ASM
Last Release:
June 8, 1998
License:
Freeware
Other:
AREC Winner
"KGen 98 is practically an entirely new Emulator. Around 90% of the code was rewritten for this release. It is for this reason that I decided to change the name - since there is every chance that things that worked before now do not, and vice versa. Also, since more and more people have PCs that are faster than mine :-( the focus of this project has now changed from speed to accuracy.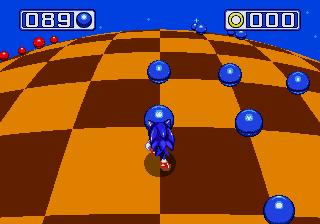 Sonic the Hedgehog 3

"I also recommend that you keep KGen 0.34b - hence the renaming of the files.

"Most of what you see here was written and ready for release before the end of February 1998. The release was delayed due to interrest from Sega. Since I have not been able to get a reply from them for a long time, I decided to tidy it up and release it. If there are any objections from Sega, please contact me and it will be removed."

Supported Features:
Motorola 68000 CPU
ZiLog Z80A CPU

Phantasy Star 4

Scroll Screens A,B and Sprites all fully prioritised and masked
Fully Working Window.
All Scrolling modes (H-Screen, H-Cell, H-Line, V-Screen, V-Cell)
DMA
V Interrupts
H Interrupts
All standard Raster Effects
Palette Raster Effects (VESA 2.0 ONLY)
Shadow / Hilight mode
Complete YM2612 FM Emulation + DAC
Stereo Sound.
Joypad (both ports, keyboard, joypad, or Microsoft SideWinder Joypad)
Battery Backup Save / Load support
PSG Emulation (all documented and undocumented features)
Sega 6 button Joypads
Game Genie Cheat Cartridge
---
Download KGen '98
---
KGen '98 for MS-DOS [Homepage]
---
. Sega Genesis Emulators Index . Emulators Index . Front Page .
---
© 1997/1998 Archaic Ruins