---
SNES9x
by Jerremy Koot and Gary Henderson
---
"Snes9x is the result of well over a year and a half's worth of part-time hacking, coding, recoding, debugging, divorce, etc. (just kidding about the divorce bit). Snes9x is coded in C++, with three assembler CPU emulation cores on the i386 Linux, MS-DOS and Windows ports."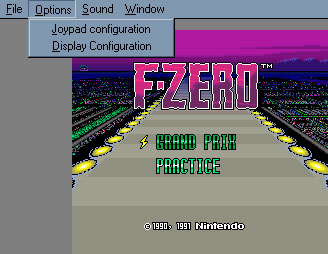 ---
INFORMATION
---
Homepage: http://www.snes9x.com/
License: Freeware
Released: May 12, 1999
Language: English
Platform: MacOS, MS-DOS, N64, Unix, Win9x, others
Programmed in: Assembly & C++
Other: Editor's Choice Award Winner!
---
DOWNLOAD
---
---
CONTACT
---
---
DOCUMENTATION EXCERPT
---
---
. SNES Emulators Index . Emulators Index . Front Page .
---
© 1997/1999 Archaic Ruins